Disrupting the Disruption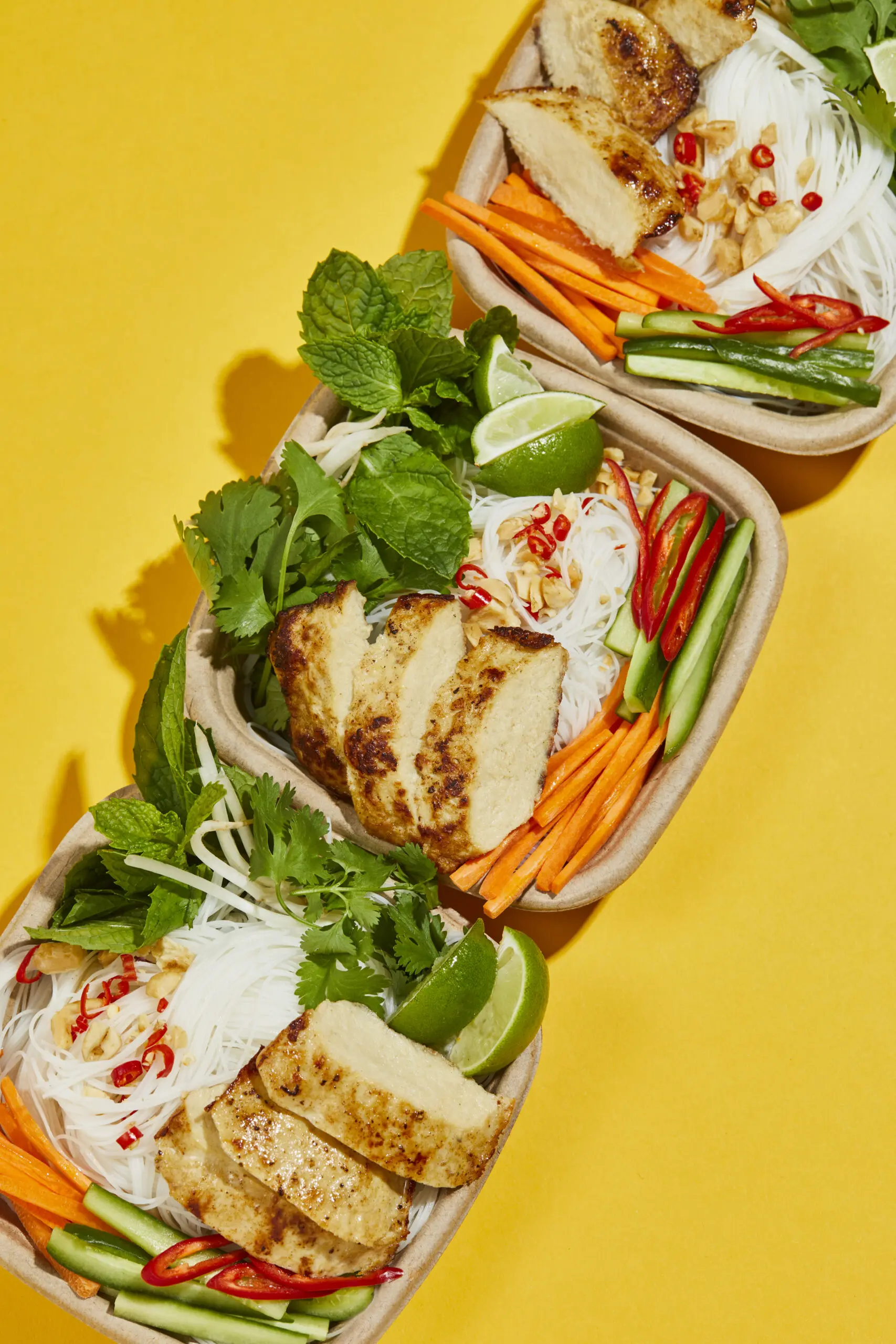 I feel like I say this every year, but this summer flew by more quickly than most… probably because this summer, the world changed forever. UPSIDE Foods became the first cultivated meat company to make a commercial sale in the U.S. as we debuted our flagship chicken to diners at San Francisco's Bar Crenn.
I've been reflecting on this journey to bring cultivated meat to dinner tables across the country as I prepared to speak this week at TechCrunch Disrupt 2023. "Disruption" has become shorthand for the power of ideas so innovative they make a break with the past. In some ways, that resonates with me. In other ways, not so much.
The idea of disruption has been at the heart of the UPSIDE mission from the beginning. It's no secret that the world has a long-standing love affair with meat. But that comes at a cost.
– We slaughter nearly 100 billion animals for human consumption every year.
– More than one-quarter of the world's ice-free land is used for livestock grazing.
– More than one-third of cropland is used to grow feed for that livestock.
– The risks to our own health are numerous, ranging from zoonotic diseases and pandemics to bacteria like E. coli and Salmonella.
– Total global livestock imports, including chicken, pork, and beef, shot up 117 percent over the last 20 years and are expected to keep growing through 2031.
In other words, supply and demand for meat are running in opposite directions. 
Even more broadly, the world has enough disruption, don't you think? Just look at the recent wildfires in Maui, or California's first-ever tropical storm watch. Look at the devastation wrought by the COVID-19 pandemic or the humanitarian crises that conflicts around the world have caused. I don't mention these for the sake of doom and gloom. Quite the opposite—I mention them because they present opportunities. Why shouldn't the most important innovations of today actually seek to disrupt all this disruption?
But how do we make sure our act of disruption is one that drives real, long-lasting, positive change?
The answer lies in understanding that true "disruption" isn't synonymous with instant change. It's a long game. Even the coolest innovation in the world, one that has the ability to upend decades of human behavior, is ultimately useless without a solid foundation that supports sustainable growth. 
This is the kind of disruption we strive for at UPSIDE. In a single day this July, we became the first cultivated meat company to sell commercially in the United States. But that day was the culmination of eight years of foundation building, including collaboration with top scientists, government, and supply chain partners who shared our commitment to transform our food system for the better. And that foundation will now be the springboard for our even more difficult second act: developing scale and empowering both the meat industry and consumers to take part in this meaningful change. Why? Because we can't change the world on our own. We must inspire a culture shift significant enough that entrenched players—food giants, governments, institutional investors, and so forth—recognize the inevitability of cultivated meat, join in, and tip the scales.
True transformation takes time, and we have a long road ahead. At Tech Crunch, I talked about the immediate steps in front of us, like expanding our production footprint, gathering more feedback from consumers, and continuously improving and optimizing our processes so we can scale, lower costs, and meet consumer demand. 
But I'll be thinking about the bigger picture. UPSIDE Foods is different in that our form of disruption—rather than making a break with the past—seeks to build a bridge to the future. We're ensuring that we can continue enjoying the foods we love, without the consequences, well into the future. 
We're trying, in other words, to disrupt all this disruption.